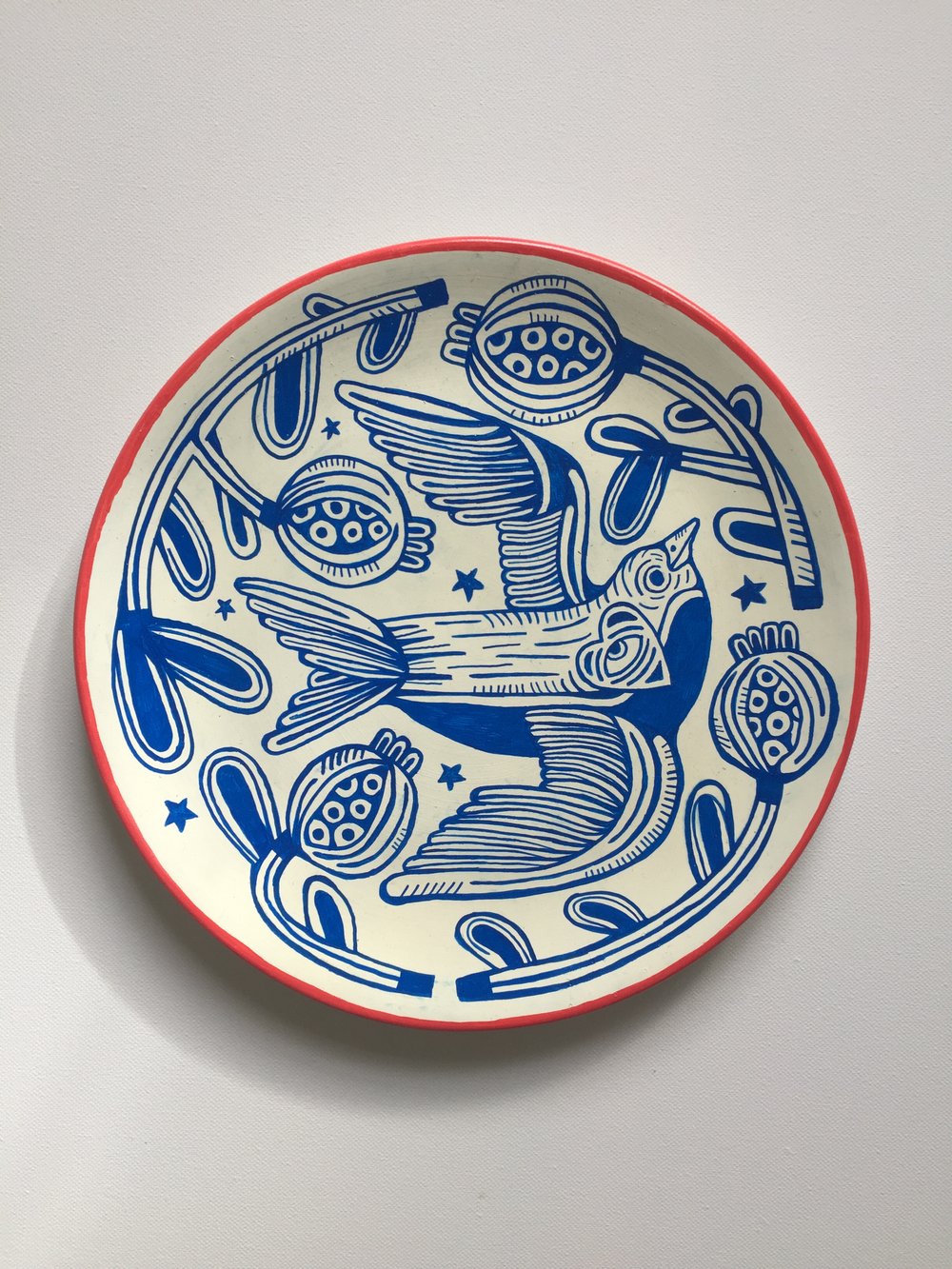 Plato de cerámica decorativo, con motivos de aves y flores.
28 cm de diámetro.
Pintado a mano, por lo que puede no estar disponible. Aunque se hará con la mayor brevedad posible, pero con el máximo cuidado. La bulla mata, haz yoga.
Si tienes cualquier consulta envíame un email a asispercales@gmail.com antes de hacer tu pedido.
Hand printed ceramic plate with bird and flowers design.
Ornamental use.
Diameter 28 cm.
The manufacturing process of this product is totally manual. Therefore, this item may be shipped up to a two-week period after its purchase.
Please contact me at asispercales@gmail.com if any doubt.